Sarah Benjamin, DPM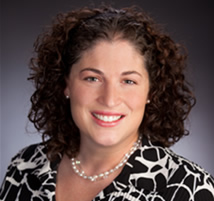 Colorado has been home for most of Dr. Sarah Benjamin's life. She grew up in Loveland and attended Colorado State University.
After graduating from CSU with a bachelor's degree in Zoology, her interest in podiatric medicine led her to obtain her Doctor of Podiatric Medicine degree from the California College of Podiatric Medicine.
Her three year residency program at the Veterans Hospital in Palo Alto, California gave her a broad understanding of conservative as well as surgical treatment of all foot related disorders. She also had the opportunity to rotate through Stanford Hospital and lecture poditatric topics to Stanford Medical Students. Dr. Benjamin served on the Colorado Podiatric Board from July 2007 to October 2009.
Sarah has trained for marathons and can relate to runners and running injuries.
Her goals are and have always been to give the best care and treatment to patients. She enjoys all aspects of practice including surgery, trauma, diabetic wound care, plantar fasciitis, and ingrown nails.
Curriculum Vitae
Residency
Palo Alto VA, July 2004 - June 2007


Education
Graduate

California School of Podiatric Medicine at Samuel Merritt College
May 2004, Doctor of Podiatric Medicine
Undergraduate
Colorado State University
December 1998, B.S. in Zoology


Professional Podiatry License
Colorado
California


Board Certification and Membership
NBPME Parts I, II, and III PMLexis
American Podiatric Medical Association


Publications, Research, and Teachings
"Predicting Difficult Intubations in Apparently Normal Patients, A Meta-analysis of Bedside Screening Test Performance," Scientific Abstract, American College of Foot and Ankle Surgery, October 2005

Drafted and compiled 64 abstracts for the 2003 Podiatric Medicine and Surgery Compendium

"Cold Temperature Sports/Chilblains," written for the CSPM Sports Medicine Handbook 2003

Comparative study of OTC foot lotions vs. diabetic foot cream made by US Pharmacal Co., LLC 2002-2003

Stanford University Guest Lecturer for Podiatric Overview Course
2005-2007

Served on the Colorado Podiatric Board
July 20007-October 2009


Extracurricular Activities
Student Advisor for the Compendium of Podiatric Medicine and Surgery 2003 Las Vegas Super Seminar Workshop/Lecture Assistant March 2002

Education Committee Representative:
Histology Fall 2000, Physiology Spring 2001
Pharmacology Fall 2001, Spring 2002

Club Officer: Vice President American Association of Women Podiatrists
2001-2002

Club Member: American Podiatric Medical Student Association
2000-2004

American Association of Women Podiatrists 2000-2004
Sports Medicine 2000-2004
Diabetic Wound Care 2000-2004

Class Officer: Class Secretary 2000-2001, 2001-2002

Chief Editor: Yearbook 2002-2003